Clinical Profile, Etiology, Management and Outcome of Patients with Acute Pancreatitis in a Tertiary Care Centre in North East India: A Three Years Retrospective Study
Keywords:
Pancreatitis, Alcohol, Clinical profile, Outcome, Management
Abstract
Background: Acute Pancreatitis is a very complex condition and common disease with wide clinical variation and with diverse local and systemic complications often requiring a hospital admission. Acute pancreatitis is an inflammatory process leading to abdominal pain, progressive destruction of exocrine tissue and in some patients a loss of endocrine tissue as well, with multiple organ failure and high mortality. Severity of acute pancreatitis is linked to the presence of comorbidities, systemic organ dysfunction and/or necrotizing pancreatitis. Aim and Objectives: The present study was aimed to study the clinical profile of acute pancreatitis, the etiology, complications, management and outcome of acute pancreatitis received treatment in the Department of Surgery, NEIGRIHMS, Shillong, Meghalaya, India. Materials and Methods: This is a hospital-based study by retrospective chart analysis of all acute pancreatic cases for the past 3 years which was conducted from January 2019 to December 2021. All patients with a diagnosis of acute pancreatitis were included in this study in order to find out the clinical presentations from the available clinical, laboratory and radiological data. Results: Of the 120 patients in this study, 96 were male and 4 were female. Minimum age in our study was 10 years and maximum were 70 years. Maximum numbers of patients were below 45 years of age. Alcohol was identified as the most important etiological factor associated with acute pancreatitis. Among the known etiological factors 87.5% of the cases were related to alcoholism and 12.5% were due to gall stone disease. Abdominal pain and vomiting were the most common symptoms in our study. Epigastric tenderness was present in 80.8% of the cases and guarding/rigidity in 50% of cases. 14.4% patients showed jaundice as a sign of acute pancreatitis. There was no major difference between the CT grading system and clinical grading system. Most of the patients recovered with conservative treatment, however percutaneous ultrasound guided aspiration and surgery were considered in very few selected cases as a last resort. Adverse outcome was noted in three patients with acute necrotizing pancreatitis having multiorgan failure and comorbidities. Conclusion: Acute pancreatitis is one of the leading causes of increase in morbidity and mortality to society. Clinical assessment along with radiological findings.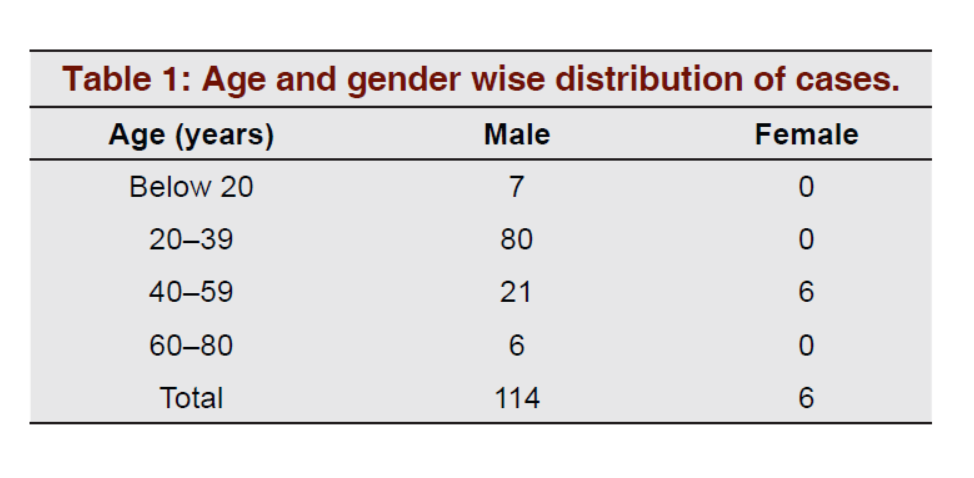 Downloads
How to Cite
Naku, N., Topno, N., Baruah, A. J., Hajong, R., Khongwar, D., Tongper, D., & Rochill, N. . (2023). Clinical Profile, Etiology, Management and Outcome of Patients with Acute Pancreatitis in a Tertiary Care Centre in North East India: A Three Years Retrospective Study. Journal of Clinical Research and Applied Medicine, 3(2), 15–20. https://doi.org/10.5530/jcram.3.2.5
License
JCRAM and its contents are licensed under a Creative Commons Attribution-Non Commercial-No Derivs 4.0 License. Permissions beyond the scope of this license may be available with editor@jcramonline.com